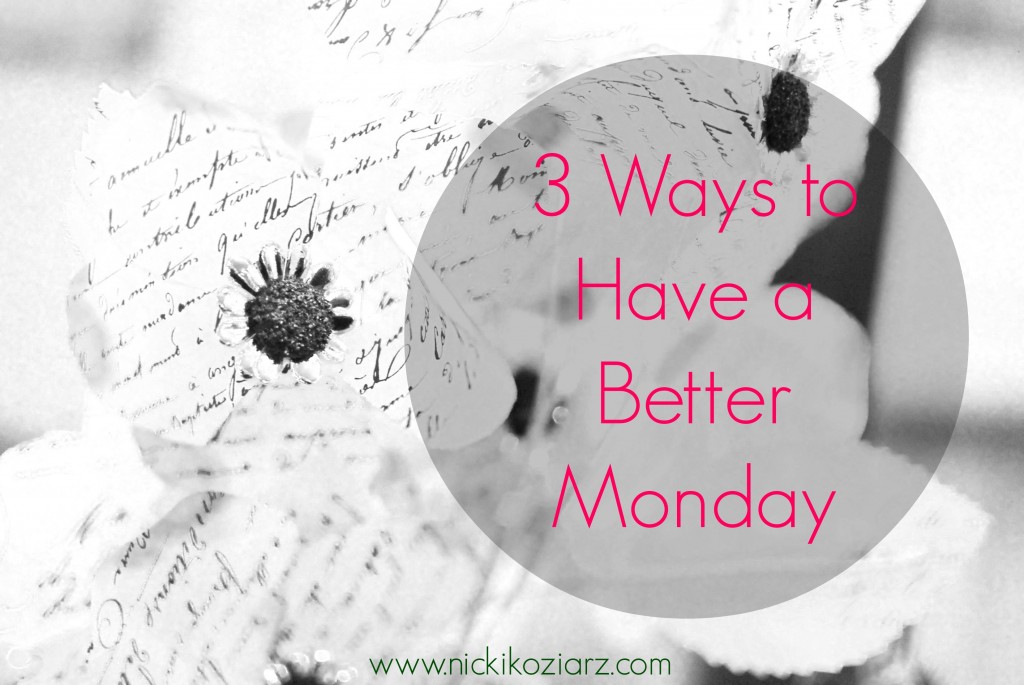 1. Write out the results you want for the week.
Results, not tasks or activities.
ex: Have a clean and organized house by the end of the day on Wednesday.
2. Start with the hardest things first. 
I typically start with my easiest tasks first because I can get the accomplished fast. It makes me feel better. But I often find myself struggling through the hard tasks because there isn't enough time to complete them.
3. Decide what matters to you today. 
We function at our best when we are working towards the things we are most passionate about. Decide what matters to you today and let the rest go.
This might be the shortest blog post I've ever written but, guess what? It was a result I wanted, "Completed blog post for Monday."
See.
A better Monday. It starts now.

If you'd like some accountability, go ahead and leave a comment sharing the results you'd like to see this week. I'd love to read them.