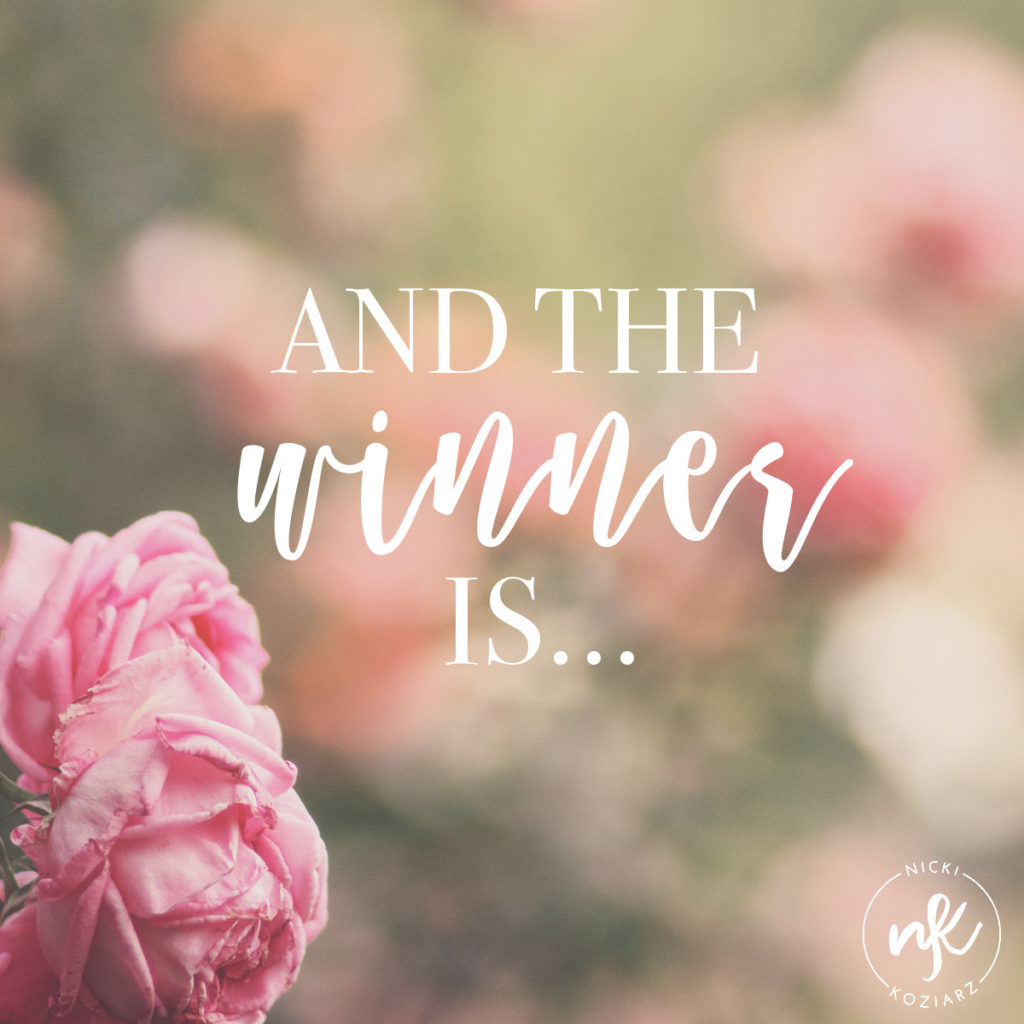 Hello friends! My apologies for not getting this blog post up earlier this week. It's been a crazy-full week.
But have no fear … our winner's are here!!
Thank you so much for all of you who entered. Here's the results:
Monday's Giveaway: Madeline DiFraia
Tuesday's Giveaway: Sincerely Shanda
Wednesday's Giveaway:Kela Nellums
Thursday's Giveaway: Crystal Storms
Friday's Giveaway: Janice Bittner, Gina Fox, Jenn Bumgartner, Kristi Edwards & Darbi F.!
We will be emailing each of you to get your mailing addresses and get your prizes sent out asap!
Happy Weekend everyone!!