How do you do it all?
It's the question many of us find ourselves asking and it's a question I've been asked several times the last few months. The honest answer is, I don't do it all and I don't do it all well.
But I've got a few things to share with you about the best piece of advice someone ever gave me, a specific prayer I pray, something Jesus did and how I do what I do on today's podcast.
Plus, I invited my youngest daughter, Kennedy, to a segment called, Kennedy tells all. And oh yes she does.
Click play to listen in to today's podcast!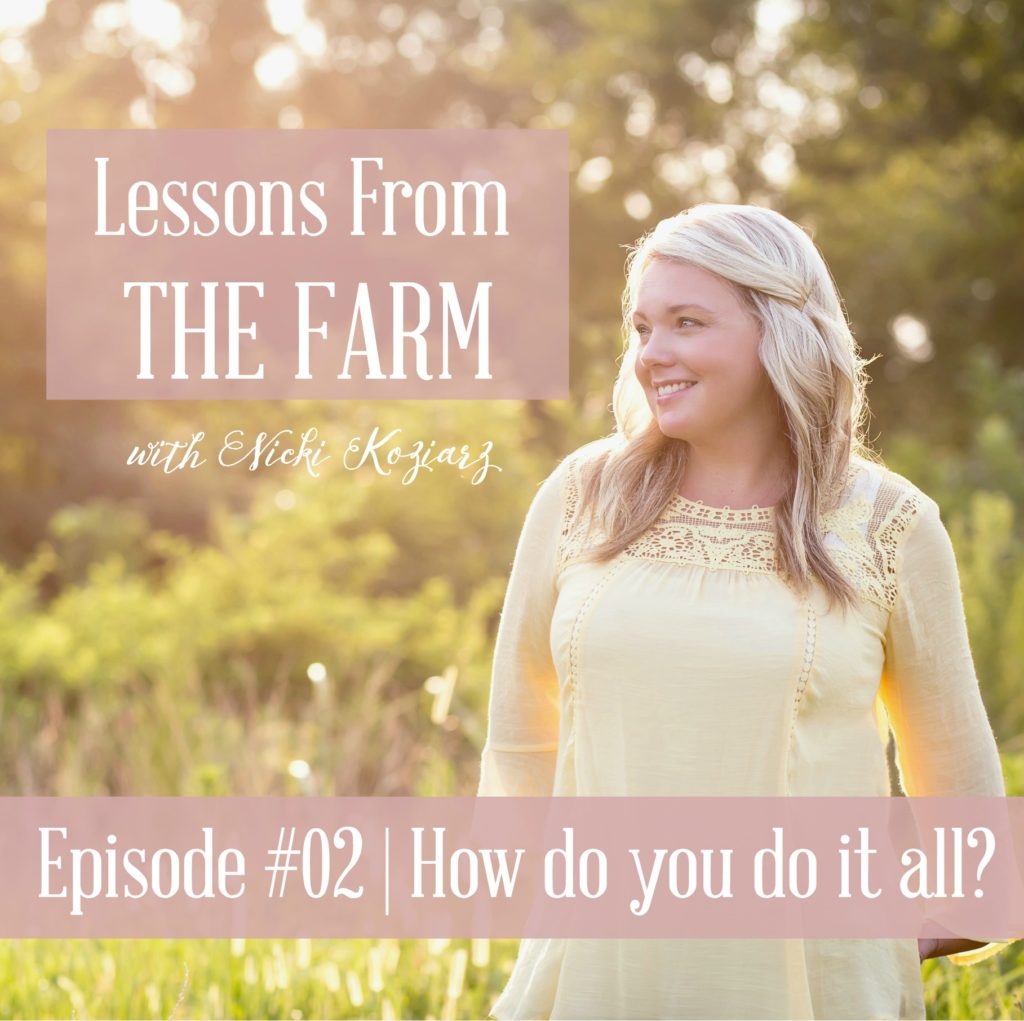 Congratulations to Rebecca Lynn, you are our winner from the giveaway last week! We will be getting in touch with you soon to get your mailing address.
Thanks so much for listening in to the podcast today and since you heard so much from me, I'd like to hear from you. In the comment section here on the blog let me know two things … 1. What do you do well? and 2. What is something you need to improve on?
*As I shared at the end of the podcast about our episode next week be sure to email as soon as possible your confidential questions for our next podcast to nicki@nickikoziarz.com.