If you are stopping by from the Proverbs 31 Daily Devotion today, a big hello! And if you are a regular subscriber but haven't read today's devotion, I'd love for you to head over and read it.
Today is Summer Story '15 link-up and a special giveaway to go along with the devotion from today.
I don't know about you but lately I have needed this reminder … we walk by faith, not by sight. Such truth for the days when life has felt blurry and we are just not sure what God is doing.
So, I had my talented friend McKenzie whip us up this beautiful gold lettered print with the verse, 2 Corinthians 5:7 on it.
I have three of them to give away today!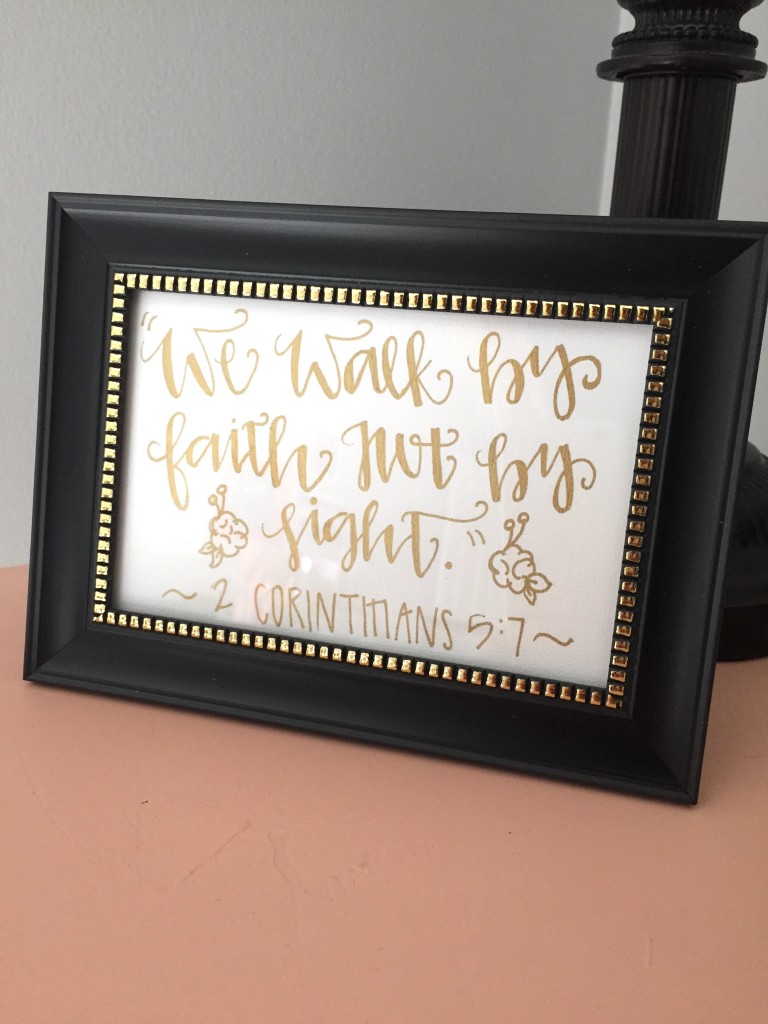 There's several ways to enter:
1. Link up your blog specifically with your Summer Story '15 post with a link back to this site.
2. Leave a comment here on the blog.
3. Subscribe to the blog.
4. Social Media shout-out this post and invite all your friends to enter.
5. Use the Hashtag #SummerStory15 on one of your Instagram/Twitter posts. I'll be looking for them!

I'll announce the winners here on the blog on Tuesday!
Loading InLinkz ...