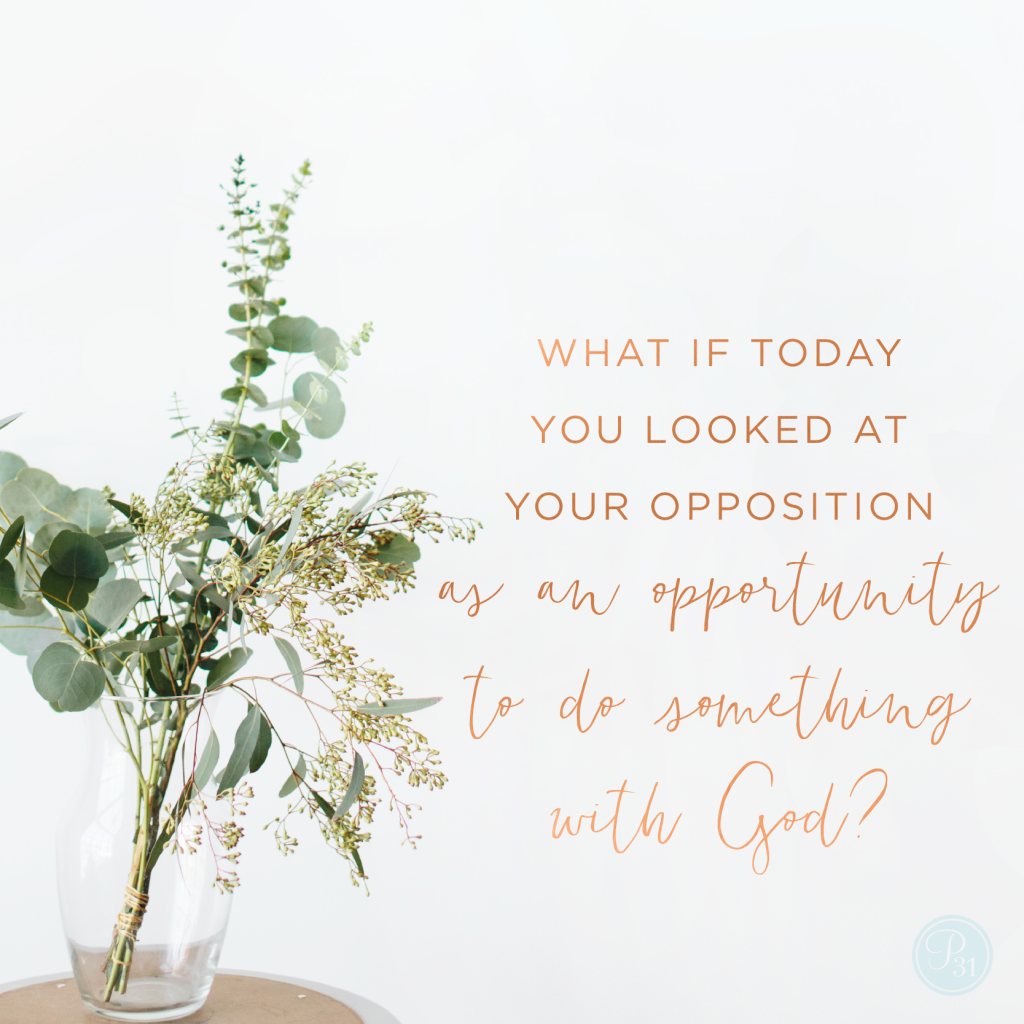 It's Monday.
Which means a new week is pressing in. Last week's victories and failures and slipping into our past. And there's opportunities that await each of us today.
Some opportunities of hope, life and goodness. And some opportunities that seem to be filled with opposition.
But I've discovered something about the days seemingly filled with opposition. And it can be a good thing.
Click here to head over to Proverbs 31 Ministries to read about what a trying postal worker made me realize about myself when it comes to facing opposition.
After you read the devotion, come back here and share what the "one thing" you want to stop letting opposition discourage you from completing.
Everyone who leaves a comment will be entered to win a copy of 5 Habits of a Woman Who Doesn't Quit. And if you already have the book, you can enter to win for a friend, I'll mail it to them!
I'll announce the winner here on the blog on Friday the 8th!