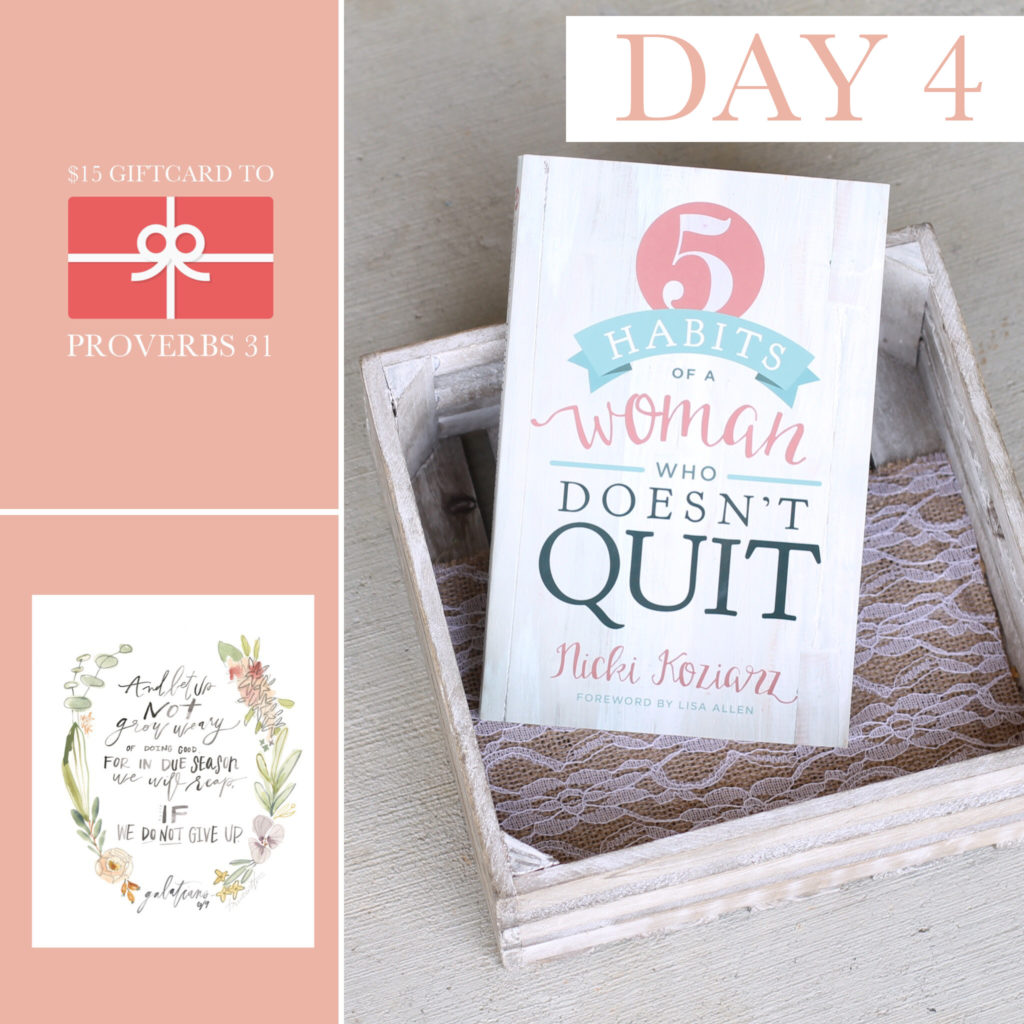 It's DAY FOUR of our 5 Habits celebration!!! 
Habit Four: She Gives Other's What She Needs 
Giving others what we need. This is easier said than done, right?
I don't always want to give others what I need; sometimes my initial reaction is to give people what I think they deserve. And that might be a witty comeback, a nasty look, or even an unforgiving heart. Especially when we feel like others aren't giving us what we need, it's really easy to give up because we start to feel resentful and maybe even a little entitled.
Emotional stinginess is easy, and it comes pretty natural to most of us. But giving others what we need is bravery and kindness mixed together. It's a beautiful recipe, and in my opinion, it's the greatest form of generosity. It takes some time to get into a rhythm with this particular habit, but once you do, you'll give everything you ever thought you needed away.
 We are going to talk more about this today on our FB Live Event! 
Today's giveaway is all about encouragement!
We've partnered with True Cotton, one of my absolute favorite Etsy shops, to give you a beautiful print to encourage you to not give up as you are emotionally generous with others. Arin designed this beautiful print of Galatians 6:9, one of my favorite verses, as a special way to celebrate the first birthday of 5 Habits.
If you don't win this giveaway, she'll have it available in her store for purchase, so make sure you hop over to her shop and check out her work!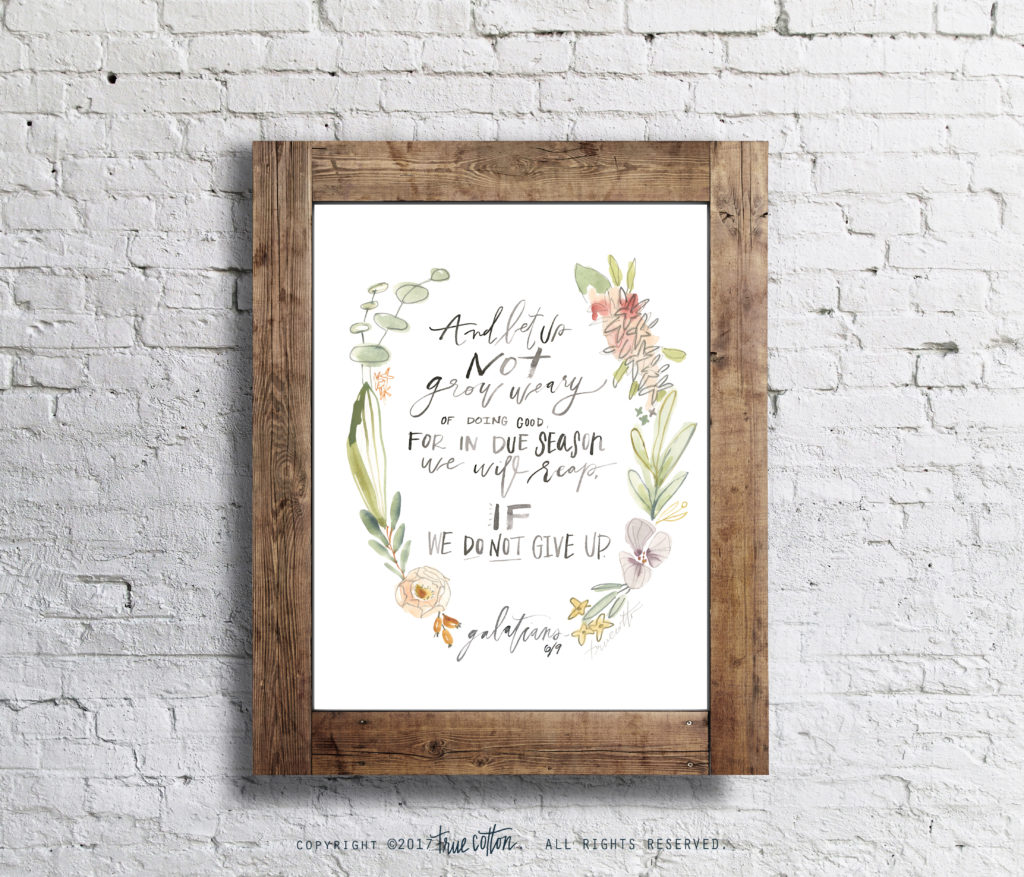 We are also giving away a $15 giftcard to Proverbs 31 Ministries! Because it's one of the most encouraging places of my life for sure.
Enter the giveaway below! And remember, you can enter all week for each of the prizes. We'll announce the winner's next week!