Hello, friends!!
Happy Monday! Free stuff and a giveaway? Yes, please!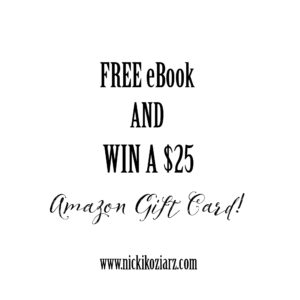 I'm so excited to introduce you to my friend Scott Savage. He's written an amazing, free resource on forgiveness and has some words of encouragement today.
Also, he's hosting a great giveaway for us!
Here's Scott: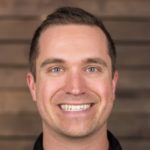 "You have to let go or your bitterness will consume you."
Several years ago, I got hired for a dream job. The kind where you get to pick your salary, hold authority you don't deserve, give input above your experience level and gain access to successful, experienced mentors. I was thrilled!
After a really intense season in the position, I sadly realized this job was all-consuming. Friends and observers commented, "Scott, we don't like the person you're becoming." Anxiously, I decided to resign and announced this decision to one of my three supervisors. In a nanosecond, my office nickname went from "Apprentice" to "Quitter."
I've never felt so betrayed. My anger burned. Did they not see all I had sacrificed?! I had given so much to them – time, reputation, even my character. Yet it meant so little!
My bitterness grew without restraint for months. I took the pain out on those around me. The character changes which began during my "dream job" only continued as my bitterness grew. I punished the people closest to me for the actions of others. My friends had done nothing wrong but you wouldn't have known that as an observer.
Finally, one friend mustered the courage to sit me down for the most difficult conversation we had ever shared. Taylor called me out. Without condemning me for the rejection I experienced during my resignation process, he methodically explained how my bitterness had grown, poisoning me. He pointed out those I had wounded because I was wounded myself.
I'll never forget one of his most-pointed phrases. "Scott, you have to let go or your bitterness will consume you. You have to forgive them." My friend helped me understand a powerful truth that day over a cup of coffee.
If you don't transform your pain, you'll transfer it to others.
The stakes were high! If I did not begin the forgiveness process, I could lose precious friends and years of investment in people I loved.
Have you ever been at a crossroads like I was? Maybe you are standing there today. If so, you have a lot of company. Most people I know have at least one person they're struggling to forgive.
In the days and weeks following that difficult conversation with Taylor, he supported me as I began forgiving my former employers and excavated the bitterness within my soul. The change didn't come quickly or easily. It was challenging work. Today, I'm grateful to share I forgave those who hurt me.
In my experience, our greatest stumbling block is our current set of beliefs about forgiveness. We say things like, "If I forgave them, I would have to…" or "I just can't ever forget what they did." We believe myths about forgiveness, making it difficult to experience the real thing.
After walking my own forgiveness road and helping others, I began compiling a list of the most common myths we believe and the truths which shatter them. In my new ebook, Forgiveness: From Myth to Reality, I unpack 10 myths we believe about forgiveness and replace them with 10 truths. I also share practical steps which move us closer to letting go.
I want you to imagine for a moment that I'm sitting across from you like my friend sat across from me. Like my friend, Taylor, I'm saying to you, "you have to let go or your bitterness will consume you." I know the wound is deep and you're scared, but your friends and future mean too much. Let's discover how to forgive together!
Blessings,
Scott
Thanks so much Scott! What powerful words you've given us on this hard topic. 
Okay guys, here's how you can enter the giveaway.
First, head to Scott's blog and get your free eBook! Follow Scott on Twitter & Tweet about this giveaway! And leave a comment! Follow the instructions in the Rafflecopter below.

The more you do, the more you'll be entered to WIN! I'll announce the winner next week on the blog.