Well, hello.

Long time, no see here on this blog.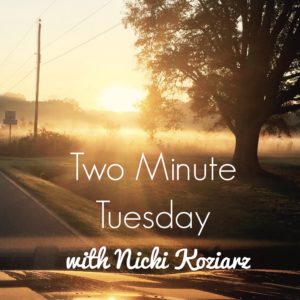 Here's today's Two Minute Tuesday, which is actually four minutes because you know … I'm a little rusty. Glad to be back with you today!
Click here if you cannot see the video via your email subscription.
After you watch the video, here's a question for you: What kinds of things can we do to make sure our soil is a place where good seed can settle in? Leave a comment and share, I'm excited to hear your input on this.