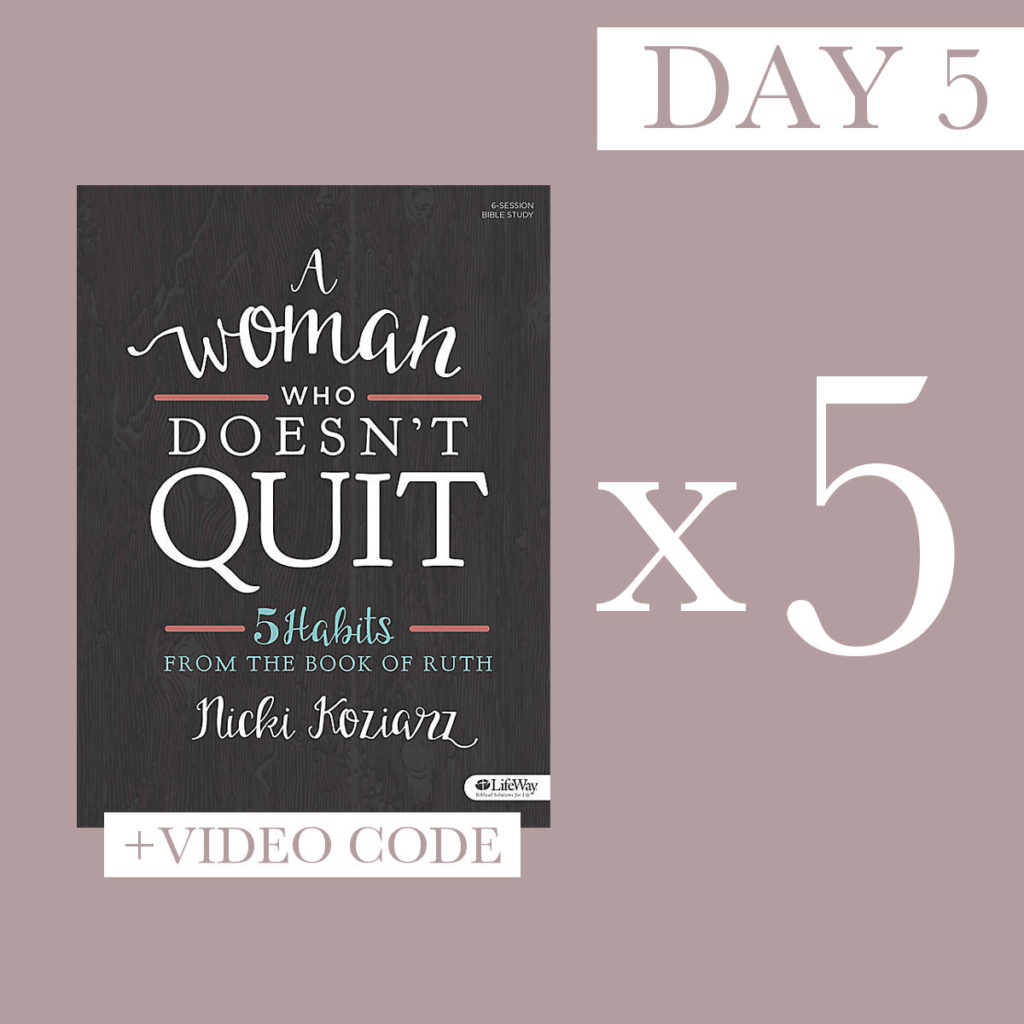 Oh goodness. I know … all good things must come to an end. But I'm so sad to see this FUN week end! You guys, this has been a blast. I've so loved walking you through each of the habits, hosting these amazing giveaways and chatting with you on our FB Live events! But we are not done just yet.
Habit 5 is: She Moves Forward in Faith 
I love this last habit and I love the way it brings this entire story all together! I can't wait to share with you about today on our FB Live event. 
Today's giveaway isn't just for ONE person, it's for FIVE. Because FIVE is our number around here! 🙂
What a better way to wrap up this celebration than to equip YOU to go out and teach this material. Yes. YOU!
You are officially a woman who does not give up. 
Today we are giving away five copies of the Bible study, A Woman Who Doesn't Quit. AND Lifeway Women is giving away FIVE video access codes. This means you could lead a few of your friends through this study for FREE!! Whoo hoo!!
Leading others through this material is the best way to take your 5 Habits journey to the next level. Grab some people and just do it. You'll be amazed at what God wants to do through YOU. 
To enter this giveaway today, share with us in the comment section who you would do this study with if you won!
5 winners today!! Whoo hoo!! 
Okay so that's a wrap! I'll see you back here on the blog next week and I'll share each of our winner's from each day of the giveaways.