Okay, so I totally confess I haven't been on this blog in FOR-EVER.
A lot has happened since the last post I wrote. Good. Bad. Ugly. Messy. Things I'll be sharing more of in the coming months. And tucked in-between all of that has been book writing season for book two. More on that to come too!
There's been a lot going on but this little corner of the web is important to me. And I've felt like something is missing and it has been … you!
But for today … I have an incredibly exciting announcement!
Are you ready? Ok. 🙂
For about two years now I've had a little dream tucked away. And a few weeks ago, I pulled the dream front and center. Because sometimes, you just gotta do it. Even when you're scared. Even when you're not sure. Even when you don't have time. Even when … blah, blah, blah.
So I threw all my "even when's" out the window and dove into this dream. And so, it is with great joy I present to you my very first podcast!
In this first episode, I invited my friend Holly Myers to join me for a conversation on the 37 lessons I've learned. The first part is just a little intro for those of you who aren't super familiar with me. The rest of you can fast-forward to about minute 8. 🙂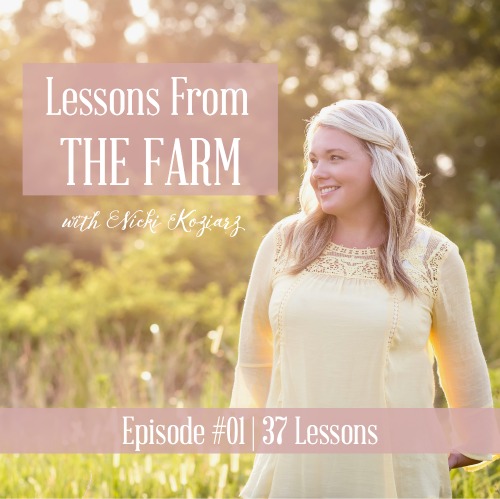 Episode #01: 37 Lessons
As I mentioned in the podcast, we are celebrating this BIG. So here's what you have the opportunity to WIN!!! I'm giving away my friend Holly's (from the podcast!) devotional Free to Be, Sophie Hudson's NEW journal All in All, Karen Ehman's Keep It Shut, Lisa Whittle's new book Warrior Boots, my book :), Jennifer Rothschild's newest book Me, Myself & Lies and the next P31 OBS book … She's Still There by Chrystal Hurst! 🙂 AND $100 Amazon gift card. Whoooo!!!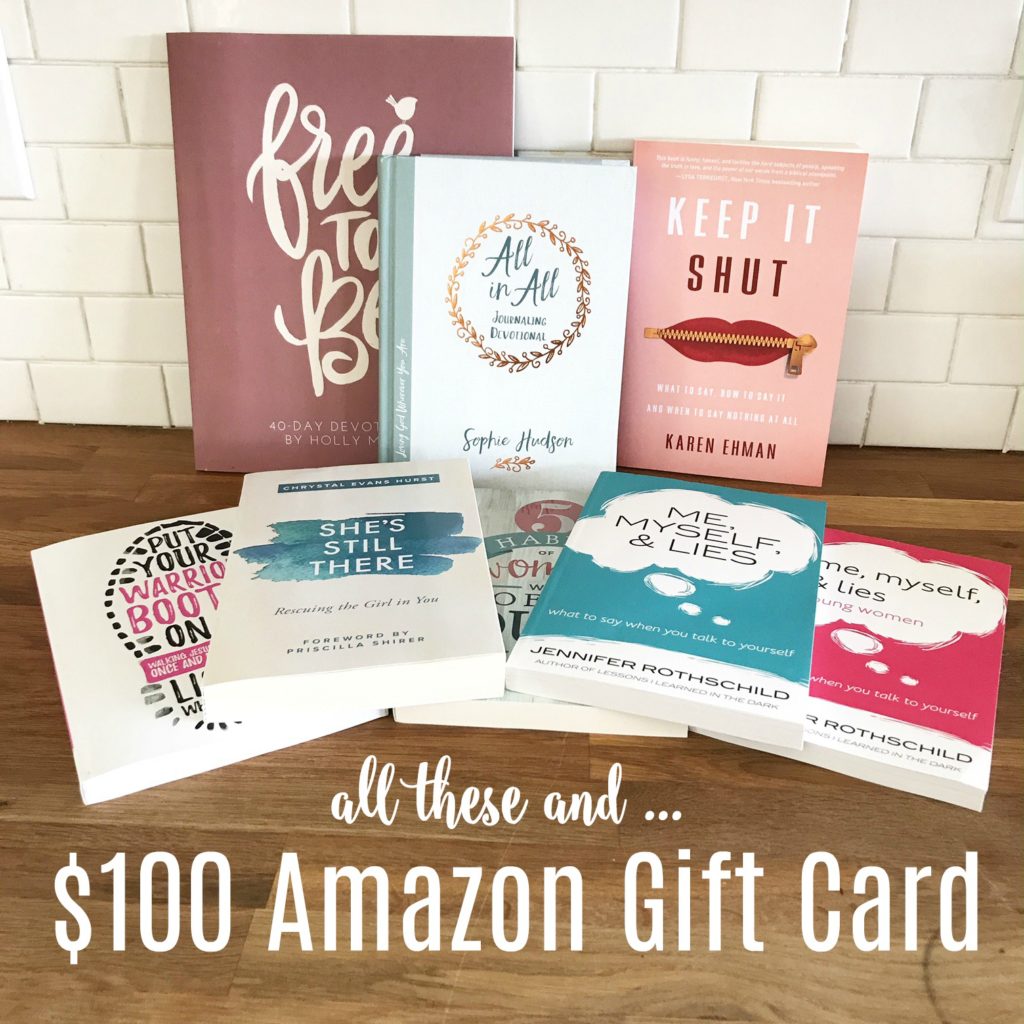 Okay, guys here's how to enter!
Follow all the instructions in the Rafflecopter. And I have such bummer news … iTunes has not yet approved the podcast but they should be soon. So one of the ways to enter is to pinky promise me that once the podcast is up there you'll leave a review. 🙂
I will announce the winner Tuesday, August 8th. Thanks for letting me share this new adventure with you!