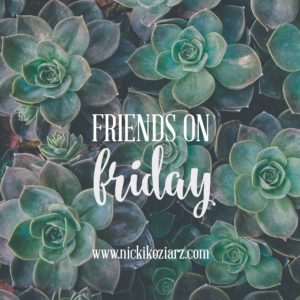 Mercy me … did this second Friday of 2016 come swooping in like a tornado for you too?!
Happy Friday friends! If you've had a rough time getting back into your post-holiday routine, you are not alone. I'm with you.
But today I've got some sweet 16 encouragement for you from my friend Melissa. AND at the end of her post, there's a chance to win this amazing ESV Journaling Bible! Valued at $45 AND out of stock on amazon! This is a hot item.
Meet the lovely Melissa …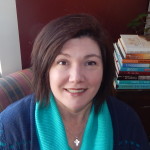 For nothing will be impossible with God. Luke 1: 37
I know this is true. I do, but I have to say it is easily forgotten in the chaos and hurry of the day. As stress mounts, along with bills and laundry, the almost endless list of demands seems impossible to finish. Throw homework and a stressed friend into the mix, next to "hangry" teenagers and everything seems impossible at that moment.
Can you relate?
This past Christmas season, I have focused on the story of Mary and Elizabeth. I so wish we knew more about the friendship between these two women. What was said, done, shared…I do know that Mary hurried to see her aged, pregnant cousin right after the angel appeared to her. Mary could have gone to her mother or her girlfriends, but she hurried to see Elizabeth.
She must have replayed over and over in her mind the conversation she'd had with angel. What incredible news for Mary to carry, and she carried it to Elizabeth. Both women shared miracles, life. What was once empty was now filled. Not only both carrying children, but these women carried the precious promises that they were part of God's plan! What a special bond these ladies must have shared! God had accomplished the impossible in both of them!
And isn't that like God … to accomplish the impossible in us, to take this broken sinner and make her clean, whole?
In His kindness, Jesus reaches down to do the impossible, the miraculous. Mary had Elizabeth to share her journey with. Who shares in your journey?
Both Mary and Elizabeth had to wait for their children to born. It was in the waiting that these women shared life together. For three months, Mary stayed with Elizabeth. Poor Zechariah…couldn't speak a word. God definitely has a sense of humor!
They ate, cleaned, sewed…did life together. They encouraged and cheered each other on, while waiting for the impossible to come forth.
While we wait, where do we spend our time? Who is in our community?
And blessed is she who believed that there would be a fulfillment of what was spoken to her from the Lord."

Luke 1: 45
Praise God for life speaking women in my life…for the community of encouragers who remind me what the Lord has spoken. That even seemingly impossible things will be fulfilled! I am so grateful for the Elizabeths in my life. For those people who direct me back to Jesus, to focus on Him and not my gigantic pile of laundry, dirty dishes, or tough circumstances.
So when life gets hard, as it often does, remember that nothing will be impossible with God!
This year can be a year filled with you experiencing the promises God has for you life as you dig deeper into His Word. I'm giving away a super, fun, inspiring and beautiful journaling Bible! Click here to see the full description of this awesome Bible on Amazon.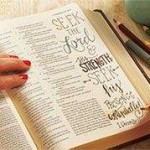 [image: Lifeway]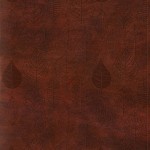 Enter Melissa's giveaway by leaving a comment here on the blog, sharing who is an "Elizabeth" in your life! Melissa will select the winner and contact them via email on Monday. 
To stay connected with Melissa:
Visit her blog!
Or on Twitter!