This is going to be SO GREAT. Or at least in my head it is. 🙂
You guys, we're doing something big this Summer on our podcast series, Every Summer Has A Story. We are going to attempt to cover the entire Bible, in a short teaching each week for these bonus episodes.
Every Monday we'll be releasing these bonus episodes which will be a short Bible teaching with just you and me. We're going to make the connection between how we see Jesus and the need for Jesus throughout the entire Bible.
And today, we begin! With the beginning, literally.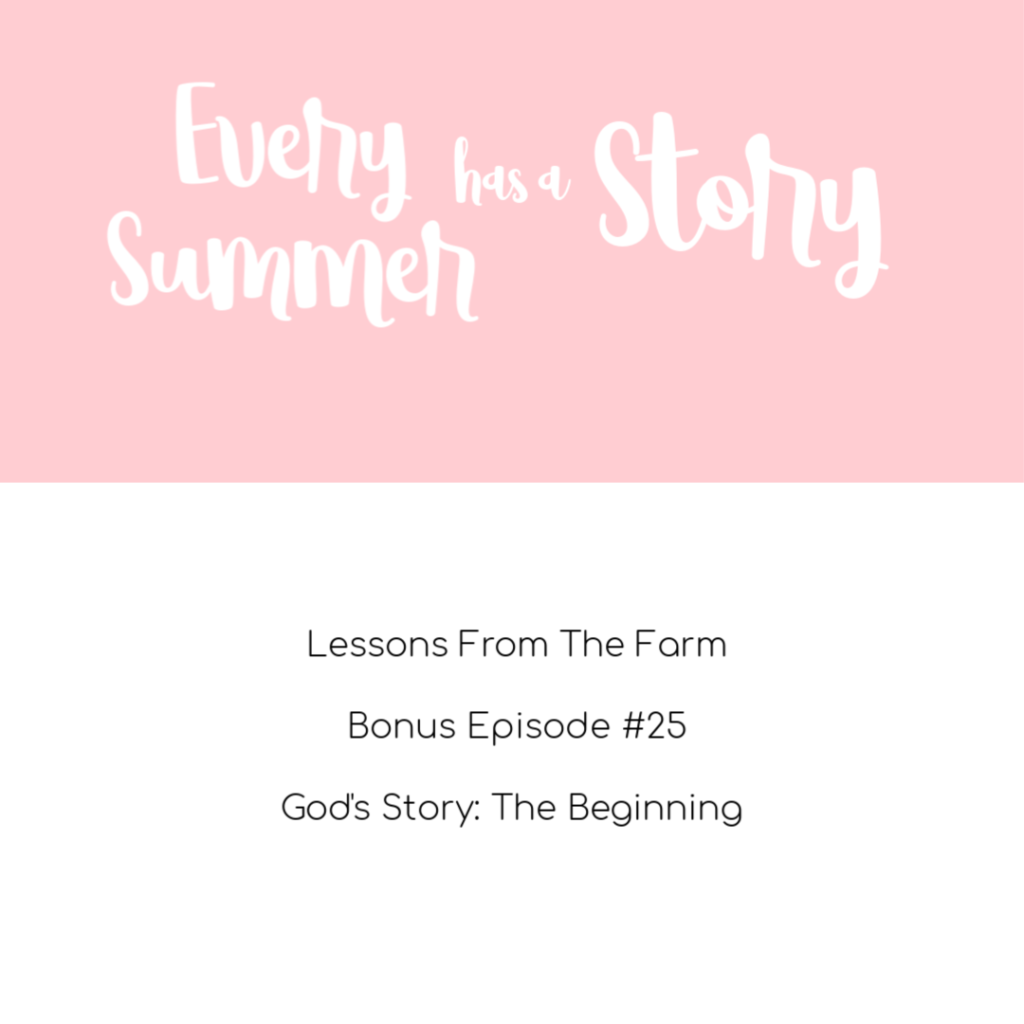 So go ahead and carve out about fifteen minutes, grab your notebook and let's start …
Click below to listen or tune in on iTunes! Also, if you enjoy this series and this podcast, leaving us a review on iTunes and sharing on social media helps get the word out about what we're doing!